Envelopes are included with all stationery orders unless otherwise noted. Matte envelopes are standard and can be upgraded to other finishes.
Please  DOWNLOAD OUR ADDRESSING TEMPLATE  to use when setting up your guest list for addressing.
Some odd-sized envelopes may not be available in all colors shown, we will advise.
For dark colors marked with * we recommend ordering address labels instead of printing for legibility. Currently white ink for envelopes is not available.
MATTE ENVELOPES
32 lb. archival paper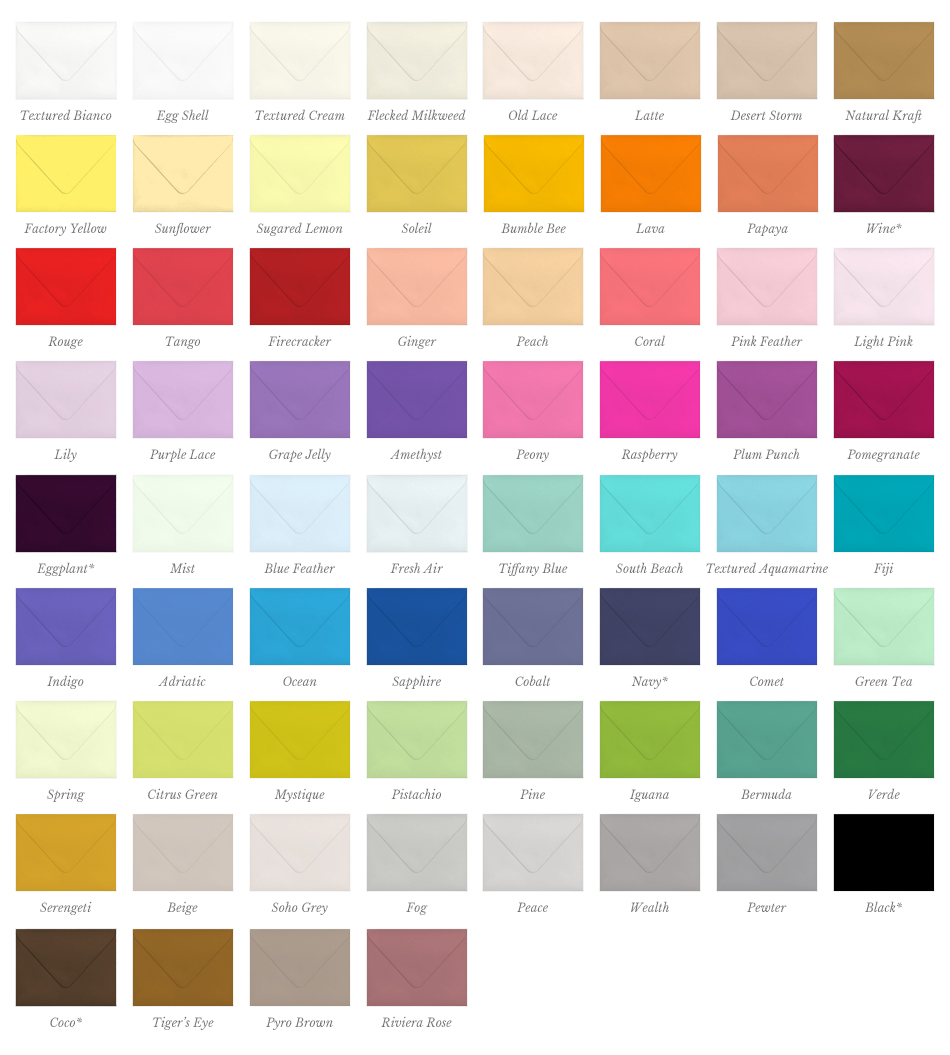 METALLIC ENVELOPES
32 lb. pearlized/metallic sheen finish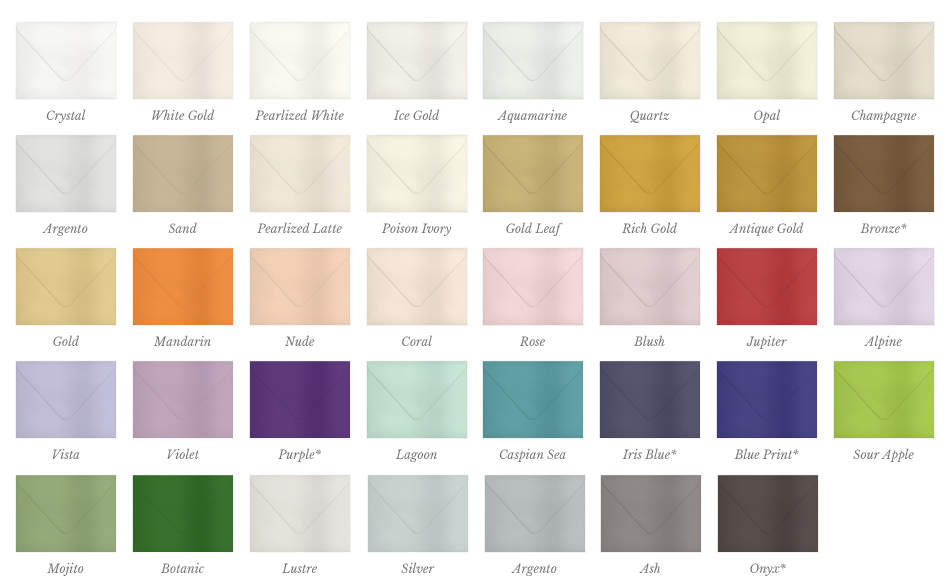 ARTURO ENVELOPES
32 lb. textured eco friendly

TRANSLUCENT ENVELOPES
30 lb. translucent/frosted finish

CLASSIC LINEN ENVELOPES
32 lb. linen textured archival paper

MATTE POCKET ENVELOPES
100 lb. pockets come in 5×7 vertical, horizontal, and long sizes, and in 6×6 horizontal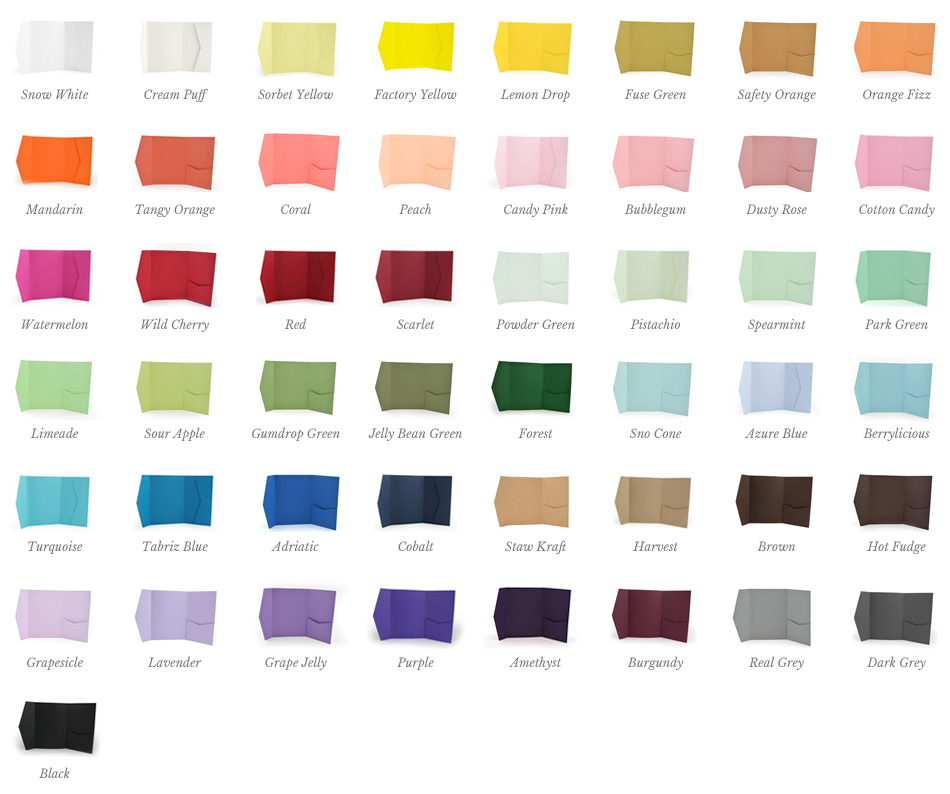 METALLIC POCKET ENVELOPES
100 lb. pockets come in 5×7 vertical, horizontal, and long sizes, and in 6×6 horizontal, with a sparkly metallic finish