Check out Maura and Jason's creative succulent place cards! Maura selected our Rustic Sweet Coral suite for her invitations, which fit perfectly with their venue, Apple Tree Terrace. But when it came to day-of materials, the gorgeous, woodsy setting at Newberry Estate called for something especially unique.
After the invitations had gone out, she approached us with this fantastic idea for her wedding day stationery: Potted succulents with little banners displaying each guest name to designate seating arrangements. How unique! They tie in wonderfully with this very organic and natural venue. Each setting was a gift guests could take home with them after the celebrations.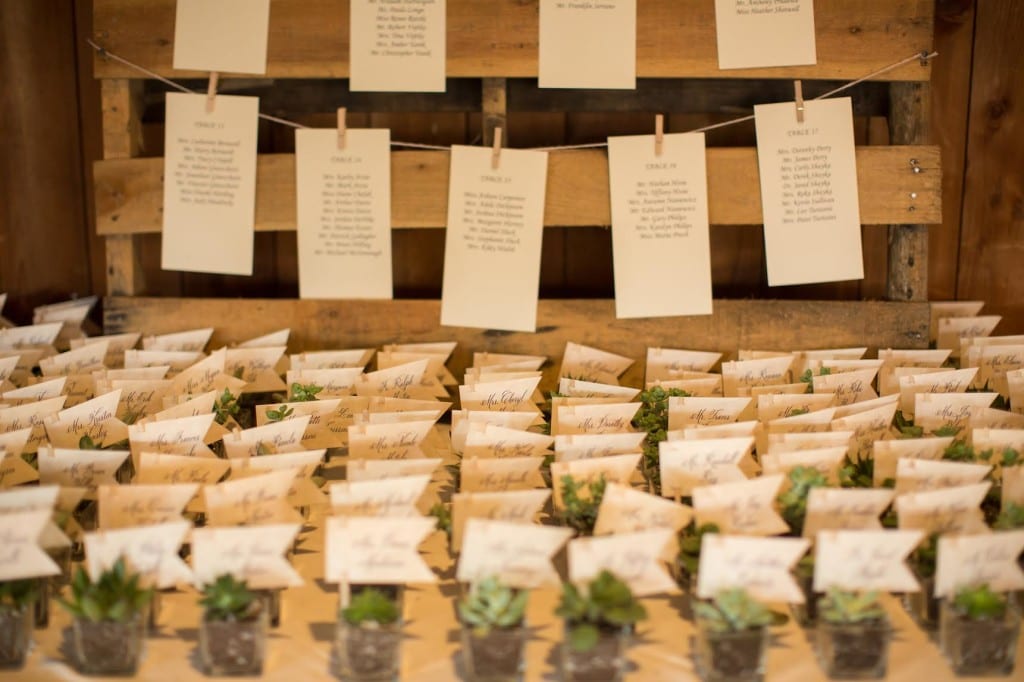 Each name is printed on a laser cut 100# linen cover stock with slits for the planting stick, then carefully placed in each glass cube. Guests find their name on the seating chart, locate their individual plant, and head to their table.
The succulent plants are easy to care for, whatever the skill level of the gardener, and are tough enough to survive inside with basic care. In other words, guests won't be stuck with a tiny pot of dirt and a dead plant in two weeks – instead, with a little water, they can grow a beautiful accent for their home.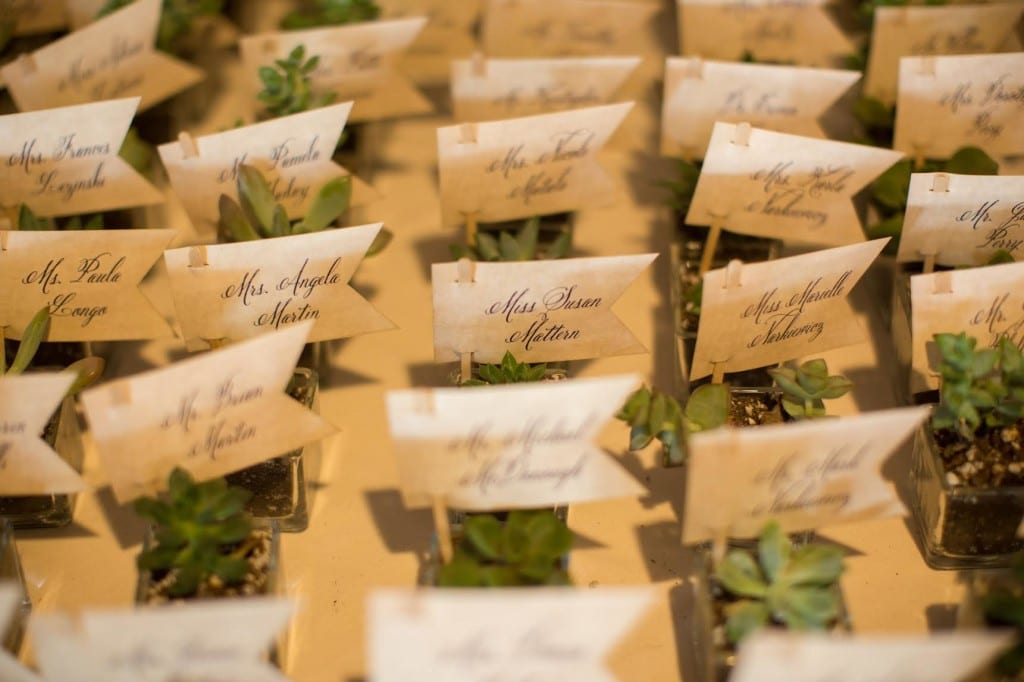 These succulent place cards are simple and rustic with a touch of elegance. In a word, perfect for a late summer wedding at a beautiful venue like Apple Tree Terrace.
We love to try new ideas, whether they're fresh takes on classic traditions or totally unique creations! With a little planning, couples can create a few outstanding details on their wedding day.  This particular idea was a very thoughtful takeaway for guests, who will have a little green reminder on their windowsill that love grows – always!
Thanks to Maura and Jason for letting us share their wonderful idea. Photography comes courtesy of the very talented Jordan Denike.
Got a great and unique idea for your invitations or day-of materials? Let us know!