I have always loved beautiful and very old architecture. So naturally I jumped at the chance to work with David on this custom invitation! His venue was the Hall of Architecture in the Carnegie Museum of Art in Philadelphia. This museum has amazing life-sized reproductions of beautiful old building facades, columns, and statues. What a venue! From the beginning, we knew that this stunning building was going to set the theme of the invitation.
Illustrating a Classic
The entryway to the Hall is incredibly detailed. While I love a good freehand drawing session, I decided that the intricacy required was best created with a pen tracing. I used a standard pen (with a little sushi on the end!) to create the cover illustration. There were so many bas-relief figures and ornamentation details on this facade that I spent 8 hours on this illustration alone!
In addition to the architecture, I created a variety of cherry blossom flower illustrations. The couple both really enjoy gardening, so the floral details were an important personal touch. They intend to have cherry blossoms and live blooming cherry trees as decor for the event. I felt that the interplay of organic and architectural components would create an interesting contrast in this suite.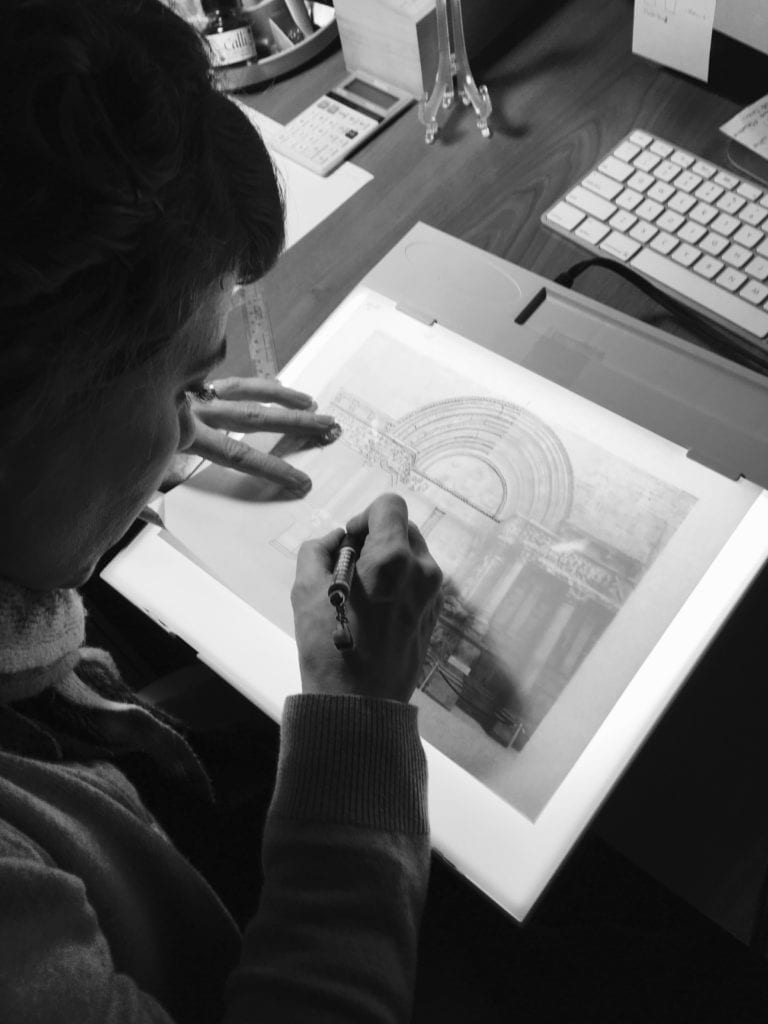 Turning Illustration into Invitation
This design features a unique gate fold layout. We wanted the detail and craftsmanship of the facade to pleasantly overwhelm guests as they open the doors to "enter" the building. I placed the cherry blossom illustrations on the reverse side of the enclosure cards (secured within the invitation by pockets on the gate doors) so the floral design was visible from the outside. The color pop of light pink worked so beautifully with the fine black and white details.
The additional accents of gold inner envelope liners and a custom gold wax seal for the outer envelope leave an unforgettably extravagant impression: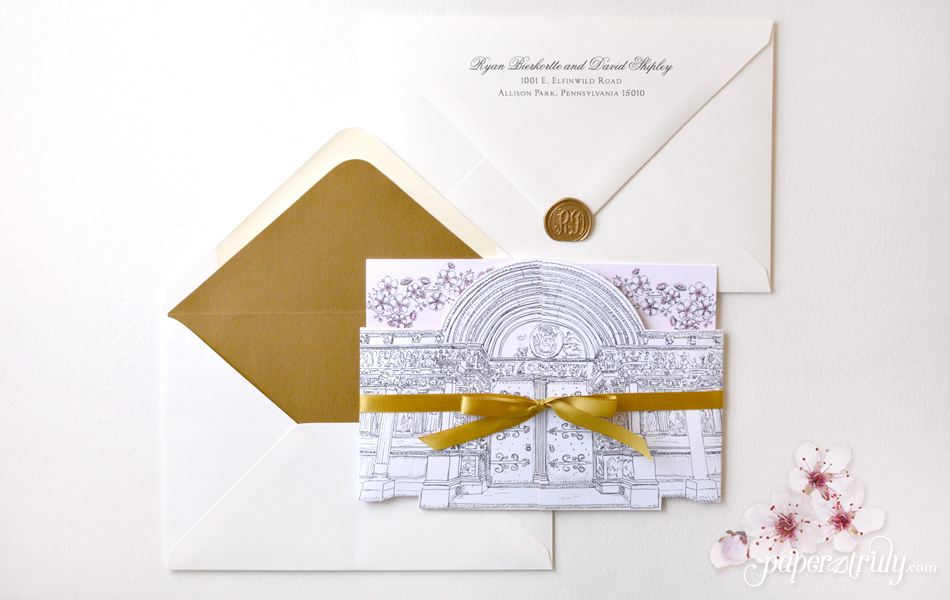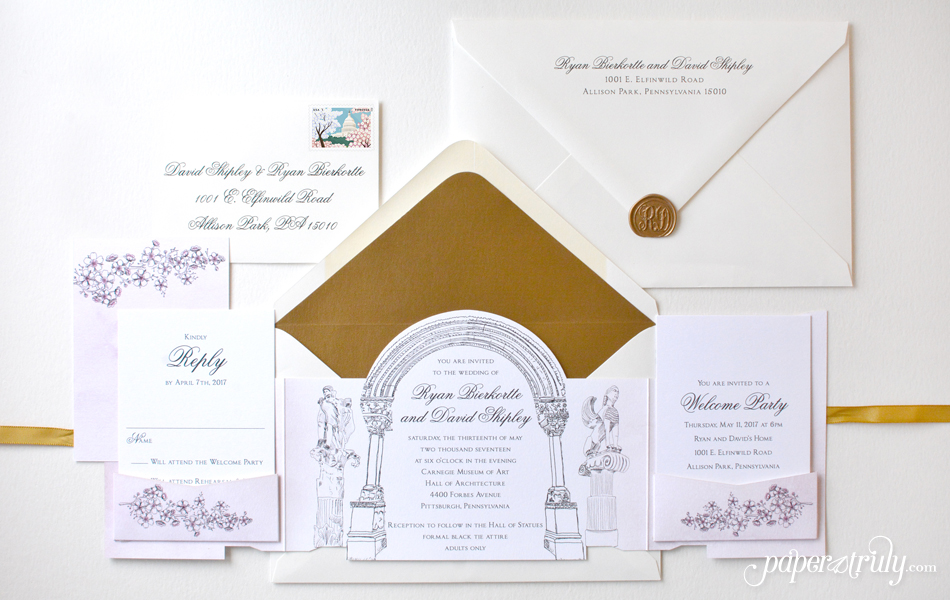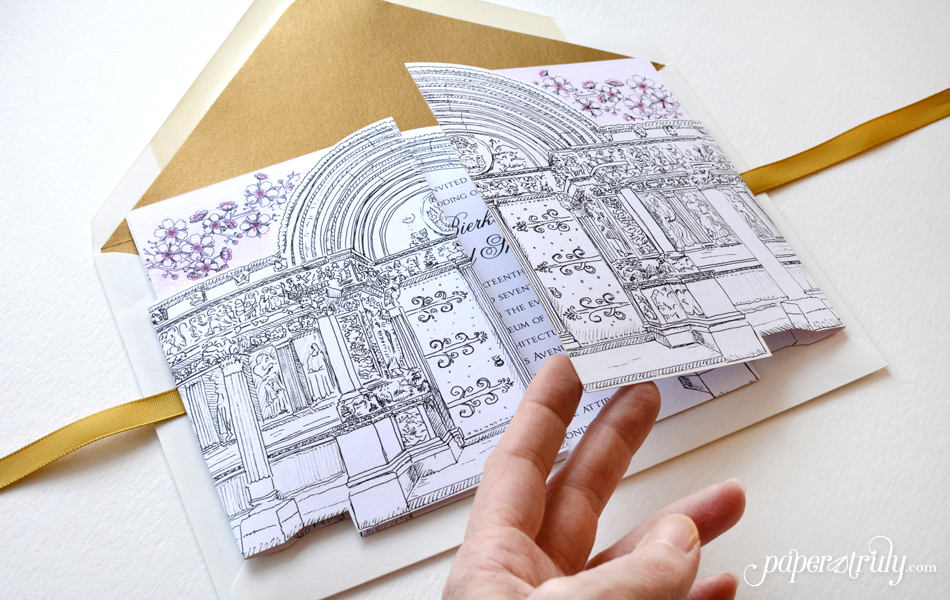 The overall direction for this piece was inspired by Jessica & Jonathon's Greek Mythos invitation, and it was so good to revisit the style. My love for great architecture comes from my studies as a student of art history. An illustrated facade feels so artistic, and I love combining pen work with architectural lines. The gatefold layout works great for buildings, and the pockets keep everything in its place.
Altogether, this is a perfect design to showcase a beautiful venue, and I absolutely hope to do more like this!
See more custom projects in our Custom Projects Gallery, and create your own custom invitations!