Our high quality flexible sealing wax will not break in the mail. Wax may be applied to completely sealed invitations.
DRIP SEALING WAX COLORS
Comes in sticks that feed easily through a standard sized glue gun for super easy application.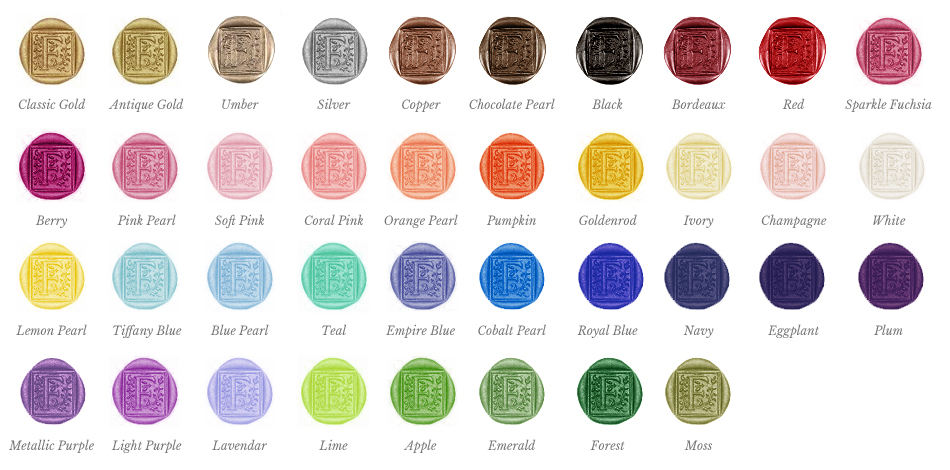 ADHESIVE WAX SEAL COLORS
Comes with a peel-off backing for quicker application.


INITIALS & SYMBOLS
Many of the options below come as seals with a wood handle OR pre-made adhesive seals in any of the adhesive seal colors above, for easy self assembly.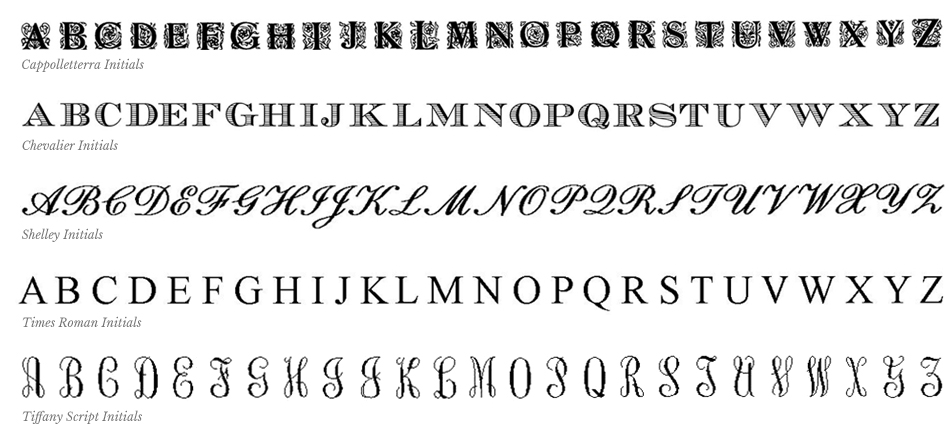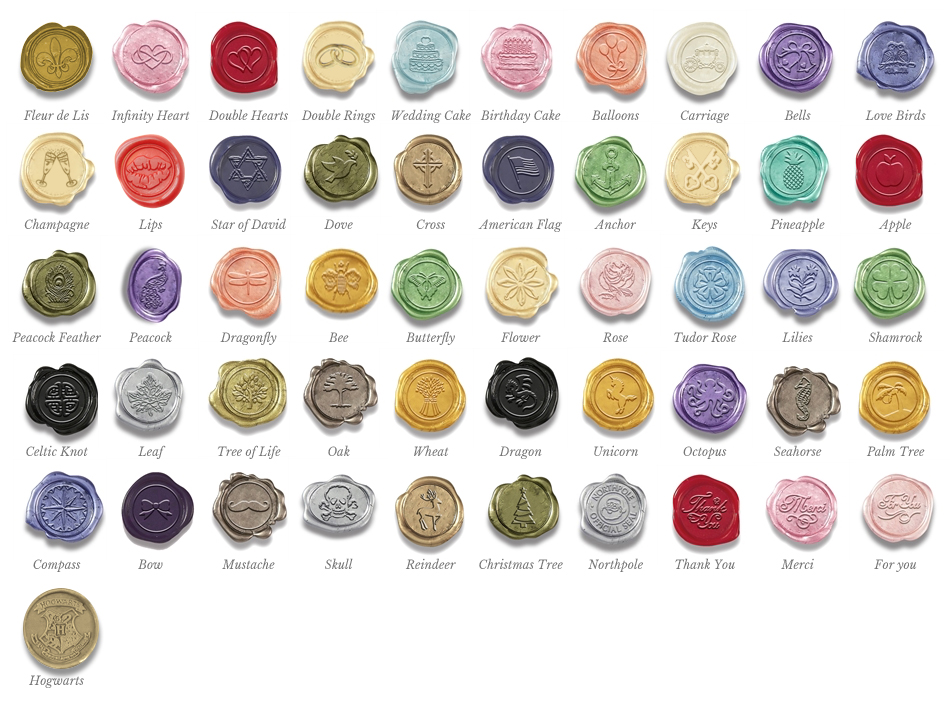 CUSTOM WAX SEALS
Any design you like, engraved on a 1-inch round metal stamper with wooden handle.
Please allow 2 weeks production time after your custom design is approved.