Wendi and Edward love to travel. Fiji, Greece, Korea, Belize – they've been all over the world together, and our Wanderlust suite was the perfect start to their new adventure. So when it came to the day-of materials, white cards and script fonts just weren't going to cut it. That same adventurous spirit had to be a part of their wedding day, and we were happy to create a custom suite for them!
Passports to Celebration
We've created a few variations of our Come Away With Me passport suite before – including some really unique ones – but Wendi and Edward had a particularly neat idea. Instead of a flat card or a bi-fold, they wanted an 8-page Passport program for every guest.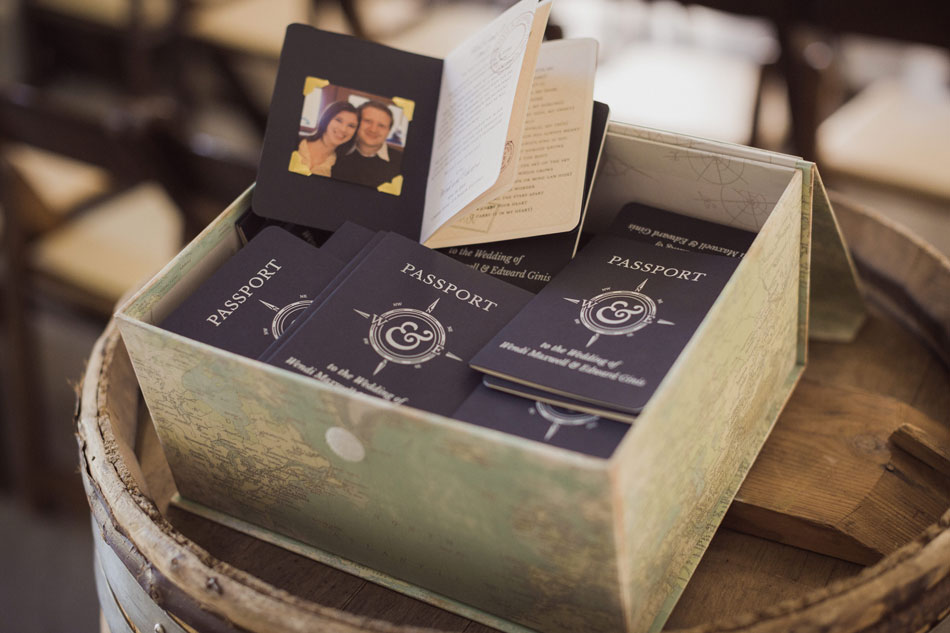 Inside, there was plenty of space for their love story, a message to guests, and even thank-you's. By themselves, these programs would've been a special keepsake, but Wendi and Edward had an additional idea. While guests received the programs, the bride and groom would each have a special, one-of-a-kind vow book: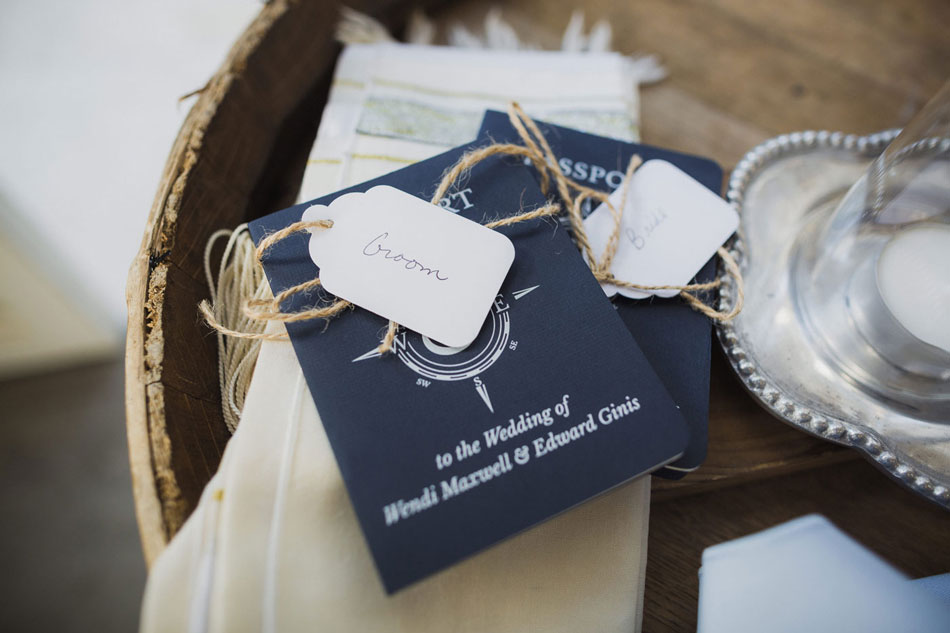 Inside were written their secret, personal vows to each other to be read for the first time at the ceremony. It took a little bit of organizing on our part, but we were able to keep these secret (and safe!). Judging by their expressions, we think this idea worked wonderfully!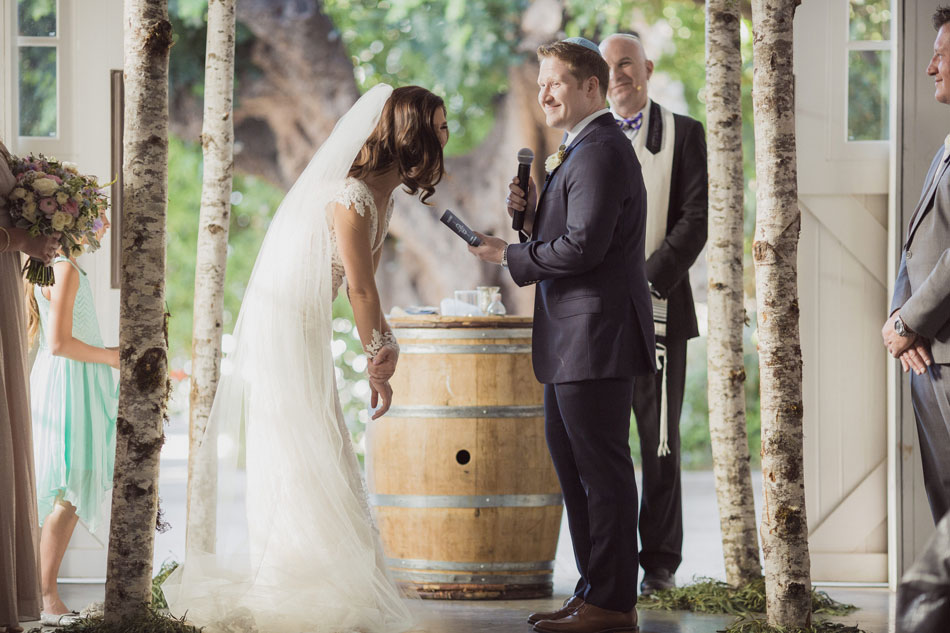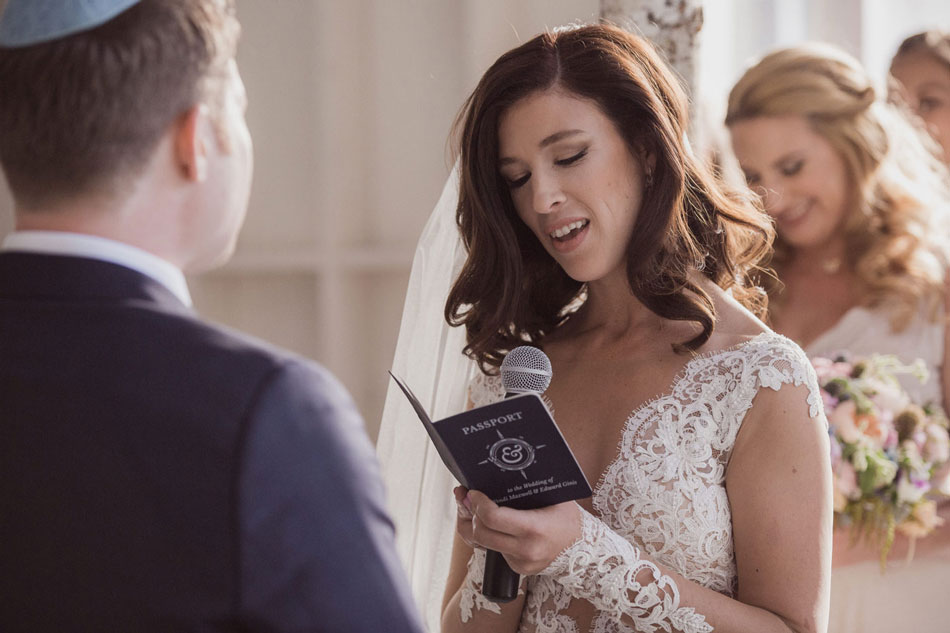 Destination: Reception
Of course, the theme didn't stop at the ceremony. Their reception suite included a world map seating chart with corresponding table cards and name cards. Each table had the name of a different country that Wendi and Edward had visited (or wanted to visit), while guest names were printed on "suitcase" cards.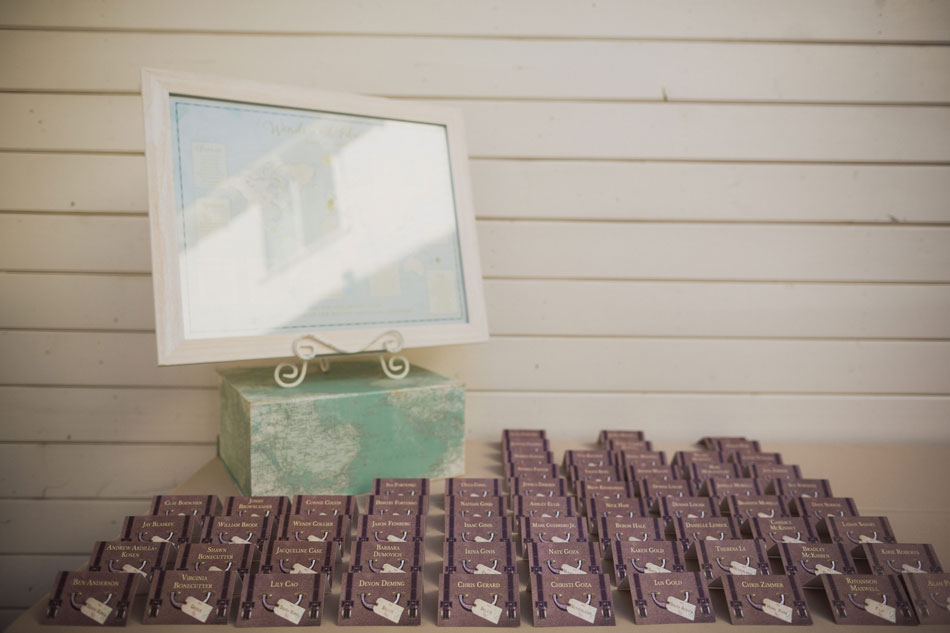 As always, it's the little details that make all the difference: Guests' table "countries" were included on their name cards so they wouldn't get lost!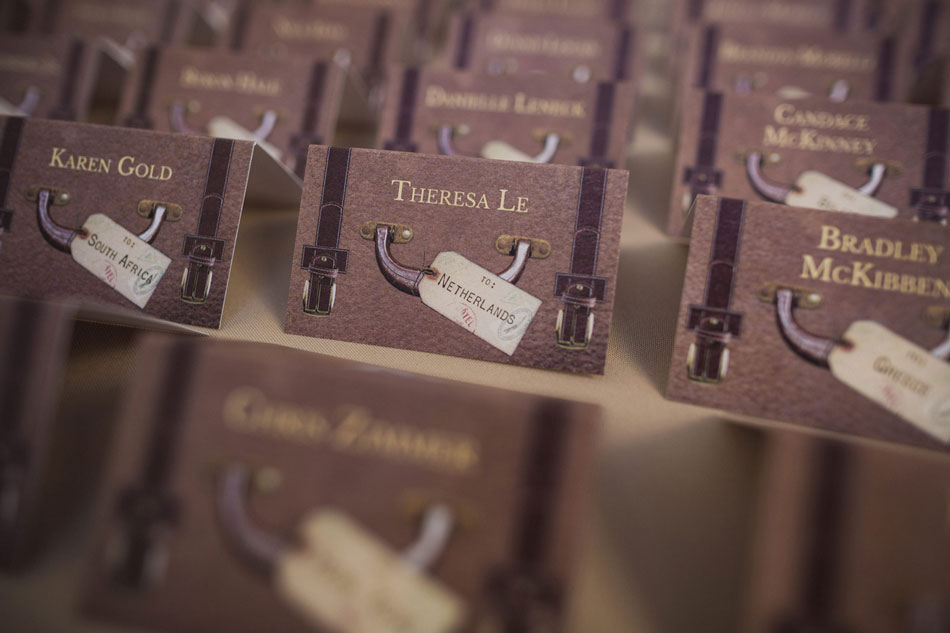 The table cards were illustrated with the silhouette of the country, set in a beautiful flower arrangement by Seed Floral.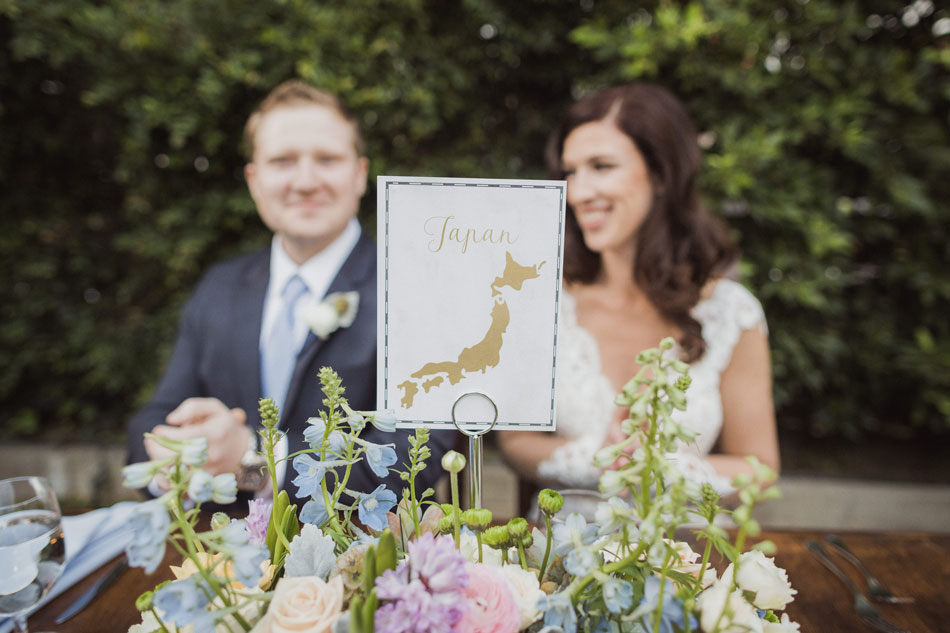 And when they arrived at their seat, guests found a gorgeous menu waiting for them. Printed behind the list of tasty creations was a vintage-styled orthographic projection of the globe similar to the one found on our Travel Thank You notes.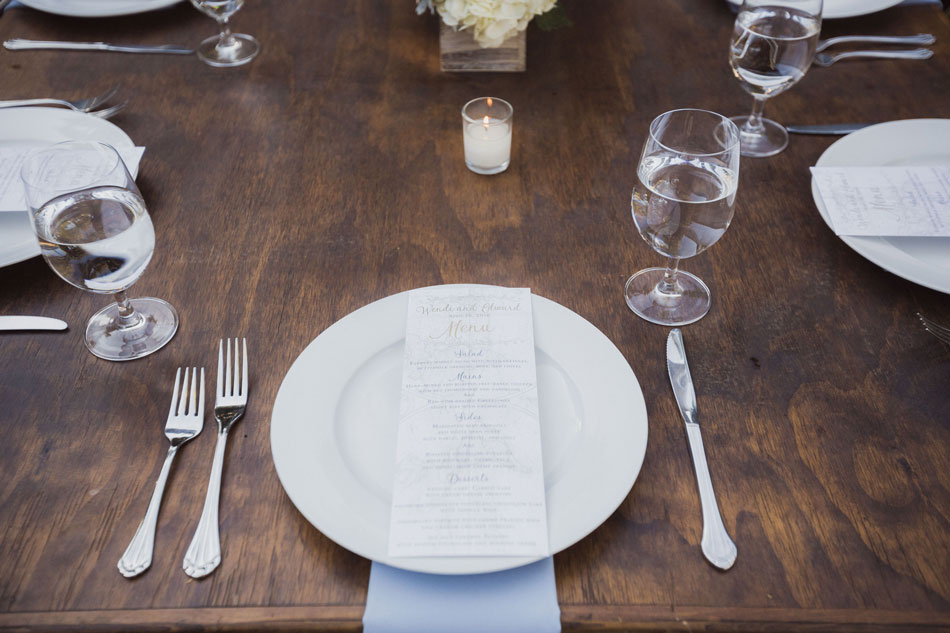 Bon Voyage!
Wendi and Edward were an absolute treat to work with. Their globetrotting sense of fun made it easy to create a day-of suite that matched their energy. We loved having this opportunity to work with them and make their printed goods perfect. Best wishes on your new adventure – wherever it may take you!
All photos by John Stephens of Iris and Light. Find out more about our custom design services to create your perfect invitation, save the date, day-of suite, and more.