Fresh from the printer, we're featuring Jessica and Jonathon's gorgeous Greek mythos-themed wedding invitation. They approached us with a very strong vision for a gatefold Parthenon-inspired design that would feel like the Greek gods themselves were inviting guests to their wedding day. An exciting concept, to say the least!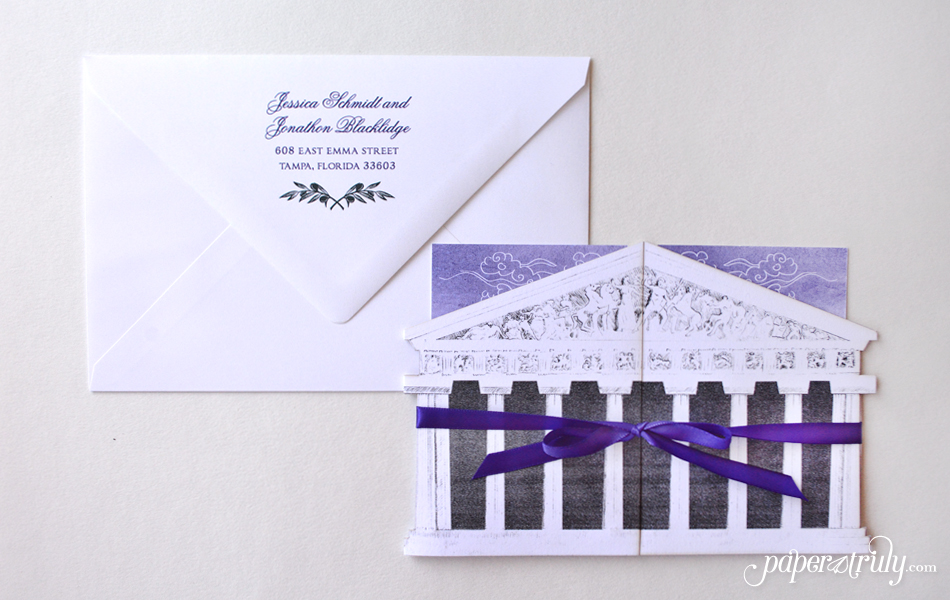 I took a very classic approach to the design elements, using fine pencil sketch styling for the front of the piece. The architecture of the Parthenon is highly detailed, but I felt the front of the piece should be clean and bright, so the light detailing works well as an introduction to the details within. In addition to the Parthenon, the clouds and silhouettes were hand-drawn as well. Though I enjoy digital illustration, it was so nice to spend time putting pencil to paper. There's an organic quality to it that serves this piece well, I think.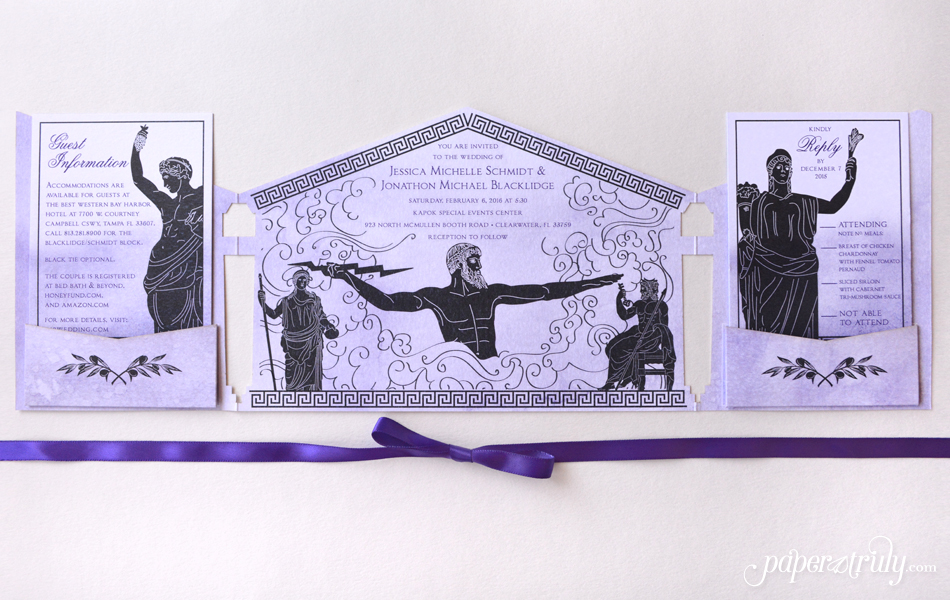 We loved the classic Grecian silhouette style, as found on ancient Greek pottery. The monochromatic style paired wonderfully with a light lavender watercolored texture, adding both dimension and a sense of antiquity to the piece.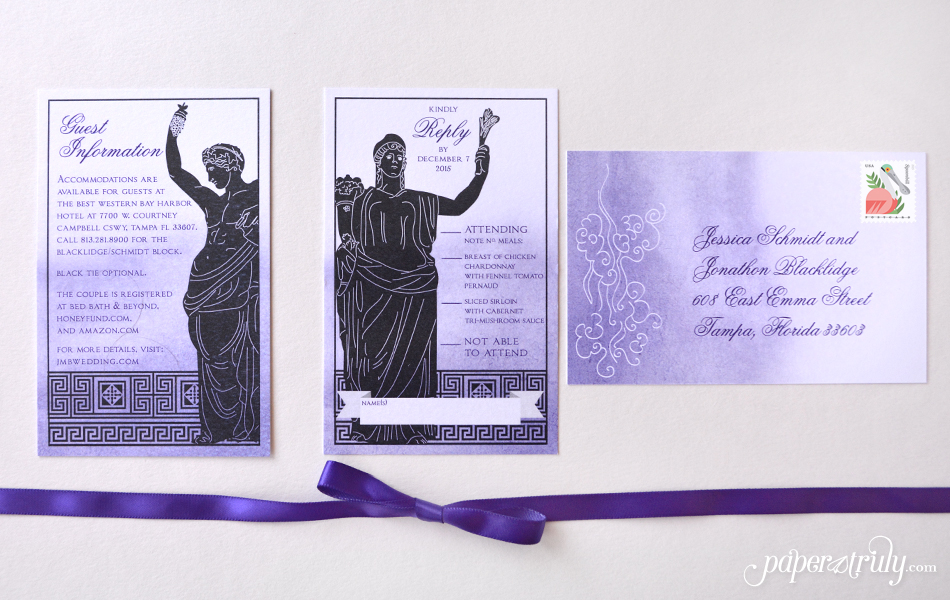 Jessica and Jonathon are getting married at the Kapok Special Events Center in Florida, which, itself, has a very Grecian feel to its gorgeous columns, gardens, fountains, and elegant draperies. They will also be honeymooning in Greece (lucky!) so their invitations fit perfectly with their locale in more ways than one!
It's something special when the invitation fits so well with an event setting. Somehow, it's like going to a play: The design of the invitation gives you a sense of where you'll be celebrating and what it will feel like to be there. It sets the scene, and gives people a sense of excitement and anticipation to celebrate this wonderful couple!
Though I love our portfolio of existing designs, it's always a pleasure to make truly unique custom orders. Congratulations to Jessica and Jonathon on their upcoming wedding, and thank you for allowing us to be a part of your story!