I am absolutely intrigued by the styles and motifs of eras passed, particularly the Art Deco styles of the 1920s. I wanted to play with a vintage newspaper invitation layout, mainly because the page and ad design of this era is quite interesting to me. You don't quite see anything like it these days.. in the print media or otherwise. I've been wanting to realize this idea for a little while now, and I think it turned out handsomely!
The idea is to capture the interest of your guests with such a detailed piece. In many cases, guests know little about a couple's history, but I think it's fun to relate with them by telling stories. To share such a poignant moment with friends and family is an opportunity to cherish.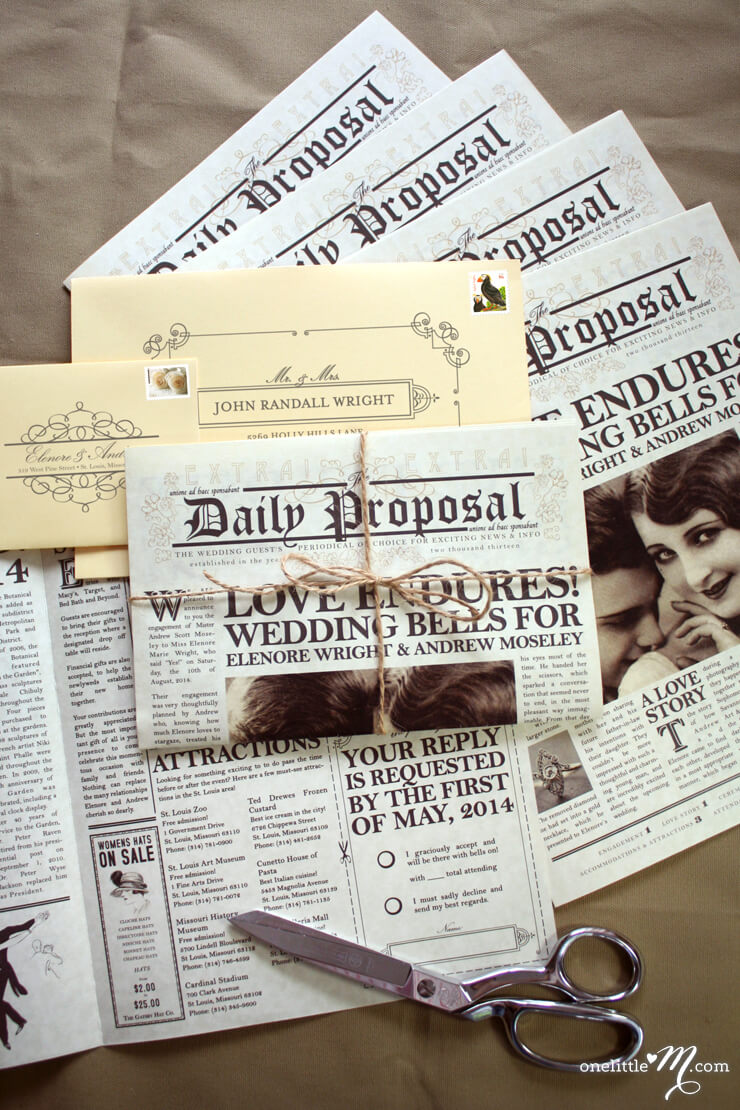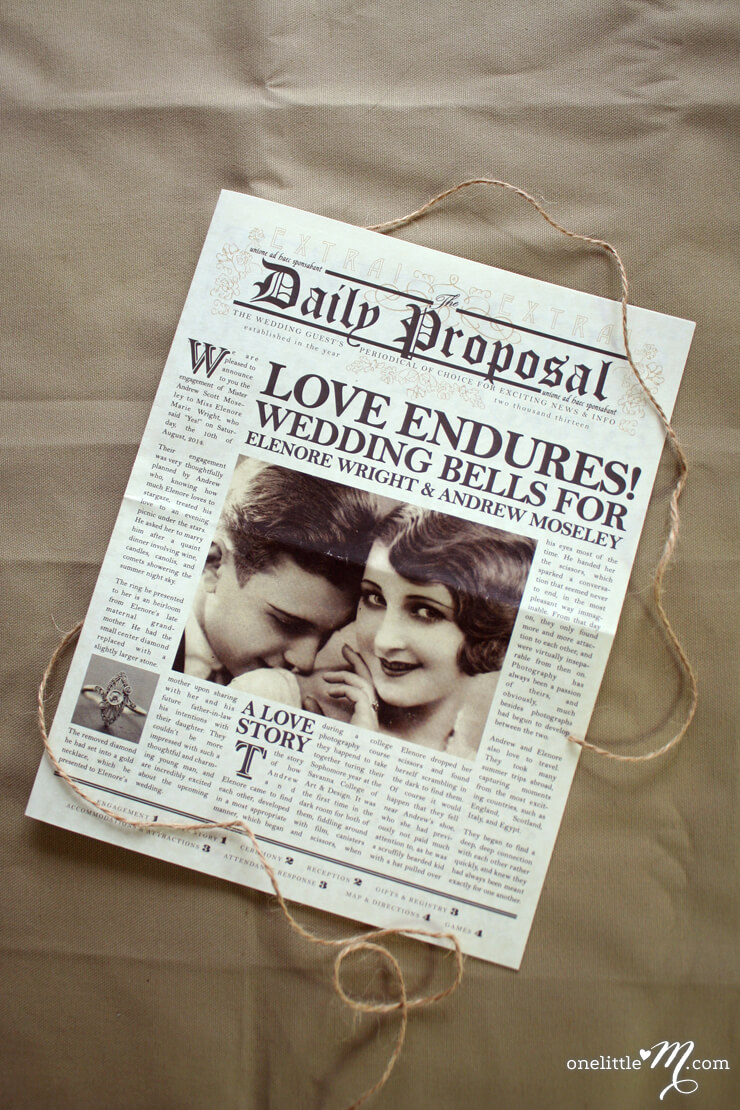 The front page of the layout features the couple's engagement story, as well as a brief history on how they came to be together. The photo is customizable, though this one of a 1920s couple stole my heart! I love their innocent expressions and his sweet little shoulder kiss.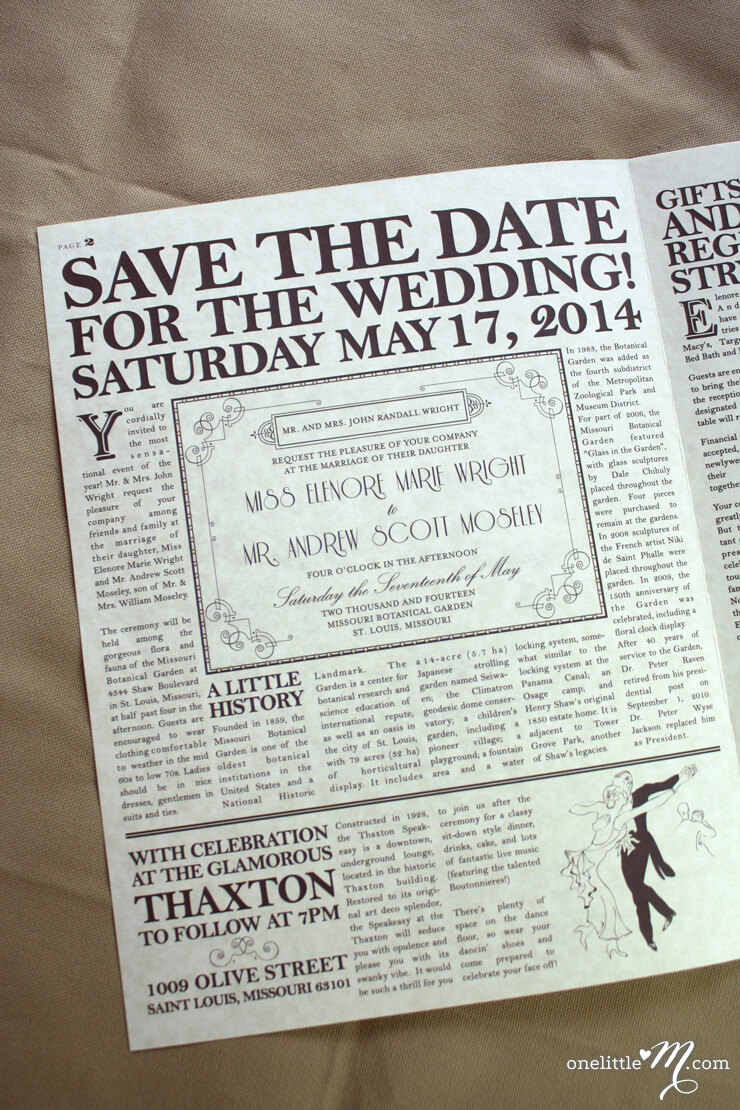 Each article contains need-to-know details up front so guests aren't confused as to where to find the information they really need. The supplementary content is to fill space, but may relate to the venue itself (some venues have VERY interesting histories if you look into it!) All article content is completely customizable by the customer, but they don't need to worry about finding fluff details to fill in the gaps. The design fee with this setup includes research on my end to go dig up some fun facts regarding venues. (I always enjoy the opportunity for an "Indiana Jones" moment, and you might just learn something exciting about your venue!)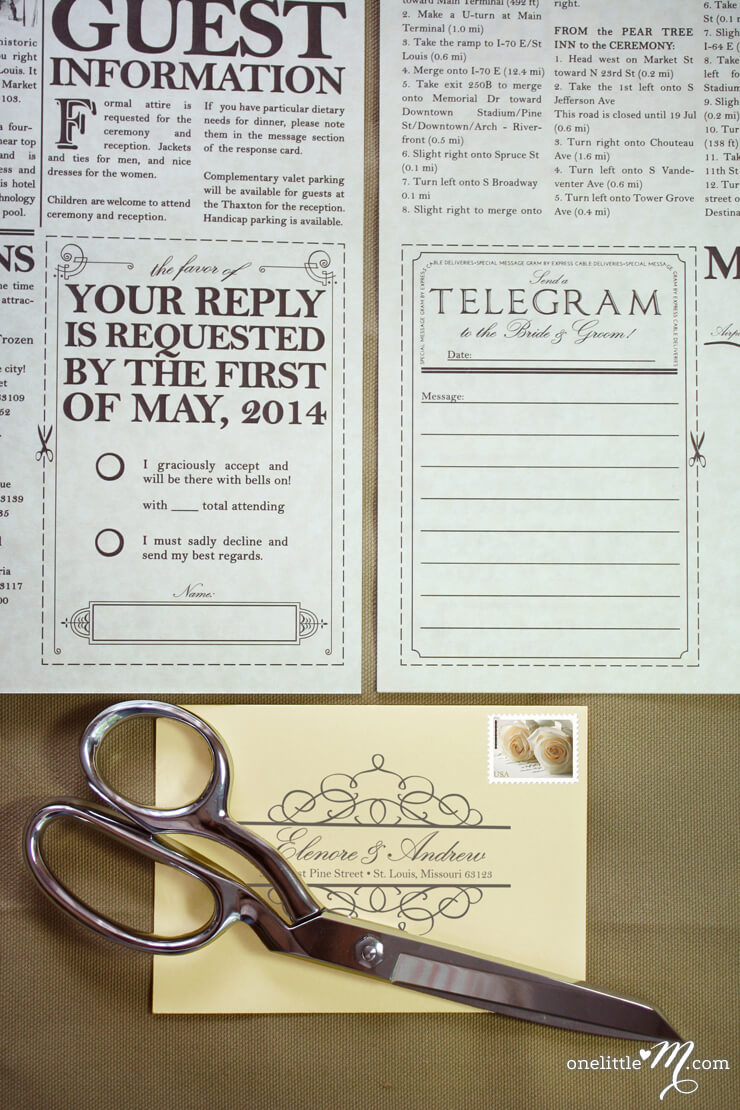 The reply card is set up like a coupon clipping! I think this level of interactivity is so fun. Plus the back includes space to write the Bride & Groom a note so you can send them a telegram!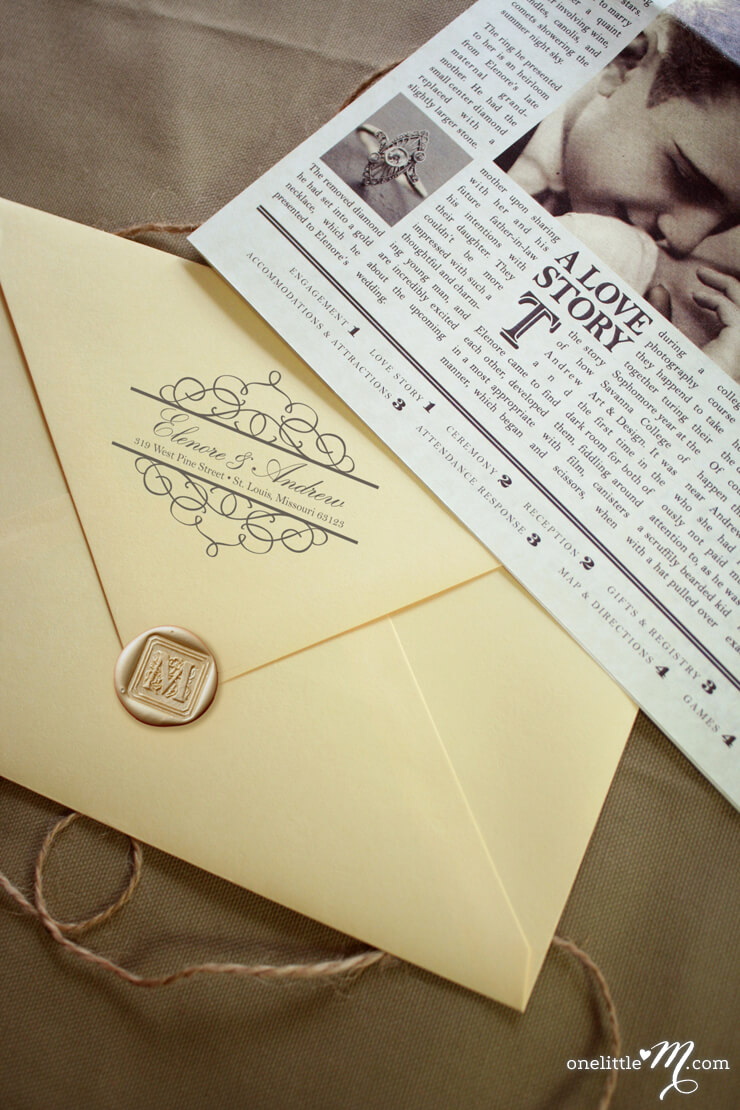 I'm pretty excited about this design, I hope you enjoy it too!
This invitation may be customized for ordering in my shop here.