Our most versatile twine and ribbon options are listed below.
Looking for something else? Let us know! We have access to hundreds of colors and styles.
SATIN RIBBON
Smooth polyester satin ribbon. Many colors available in the following widths: 1/8″, 1/4″, 3/8″, 5/8″, 7/8″, 1.5″, 2.25″, 2.5″, and 3″.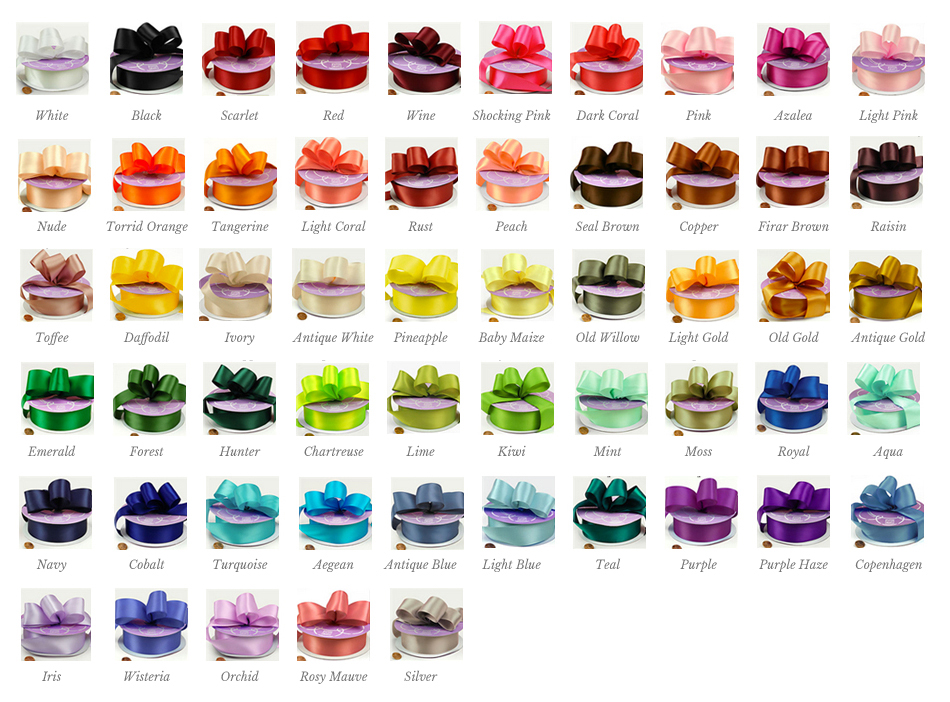 MATTE RAFFIA
Raffia is made of quality rayon paper and has a very natural, rustic appeal.

PEARLIZED RAFFIA
Synthetic rayon paper raffia with a shimmering high-sheen pearlized finish.

BAKER'S TWINE
Made of 4 cotton strands twisted together, a great choice for a charming look.

JUTE TWINE
2mm wide natural twine has a very fibrous appeal.